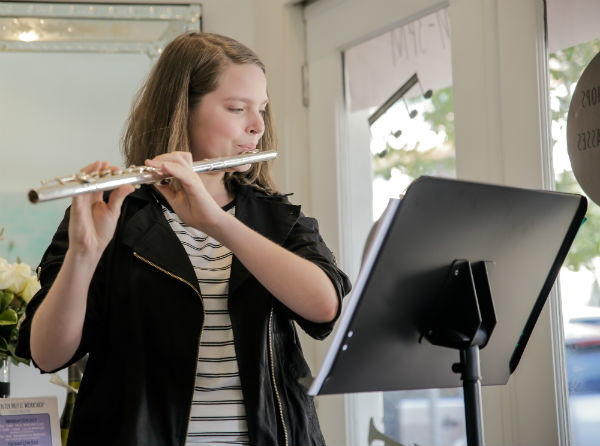 Private lessons, our core offering, are available to students of any age or level of experience. Each lesson is tailored specifically to the individual because no two students are alike. One on one time with a passionate and dedicated tutor is the most effective way to develop and improve your musical skills. Some children flourish when working in a group environment, we offer joint lessons for two friends who want to learn together.
Private lessons can be delivered at our Rose Bay studio or in the comfort of your own home.
We are available to teach:
Piano
Guitar
Bass Guitar
Violin, Cello & Viola
Clarinet
Flute
Saxophone
Trumpet
Voice
Classes in our studio for a single student start at $500/term for 30 minute lessons or $550/term for 30 minute lessons at your home.
These prices are calculated on the assumption of a 10 week term and will be reduced on a pro rata basis should the term be less than 10 weeks.
Our casual rate for a single student is $55 per half hour at our studio or $60 per half hour at your home. Casual lessons are not available for classes with more than one student.
All of our pricing include GST.
We offer trial lessons for any new students, which are charged at our term rate despite being a casual lesson. Should you wish to continue for an entire term, this trial will be credited as an additional lesson.
Want to get started? Give us a call to arrange your intro lesson!