At The Music Suite  every student is afforded the opportunity to participate in our group ensembles, this differentiates us from other music schools in the Eastern Suburbs who only offer private tuition. Our approach is unique because we actively encourage all students to collaborate with like minded individuals to produce something special.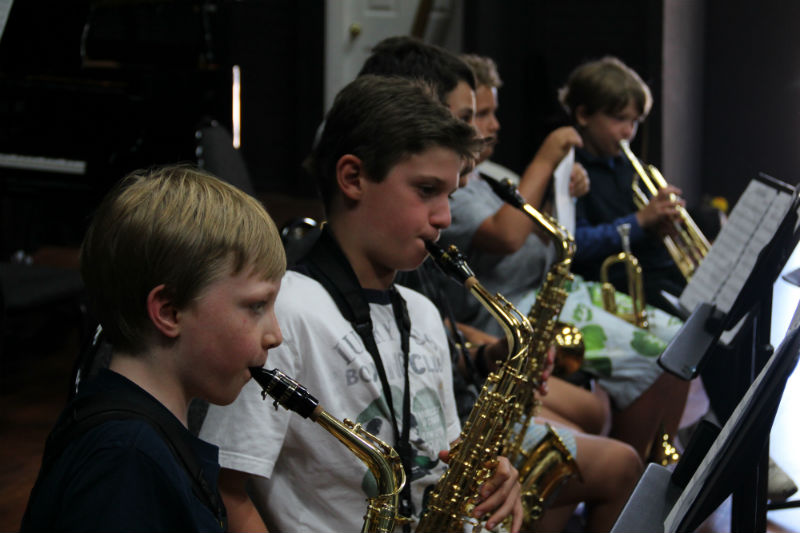 Music is something that is most enjoyable when shared with others and our group ensembles are the perfect environment to facilitate this joy.
We currently have places available for group classes in the following:
Guitar
Vocal Club
Pop Choir
Voice & Vino (18+)
In order to be a part of a group ensemble, you need to commit to an entire term. The fee is $330 per child and that is based on a 10 week term. For a group class to go ahead a minimum of 3 students is required. Adult classes are sold in blocks of 5, which is $110, or are available at the door for $27.50 per session.
Don't miss out on your place in one of our group ensemble's, call us on 0450 168 064 or click here to enquire online.
Vocal Club
Explore all aspects of your voice and sing you heart out every Saturday at 1:30pm, for students aged 6-9.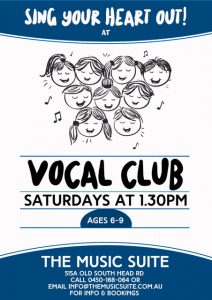 Pop Choir
Keen to sing and learn all the latest pop hits? Join our pop choir every Monday at 6pm, for students aged 10 and over.