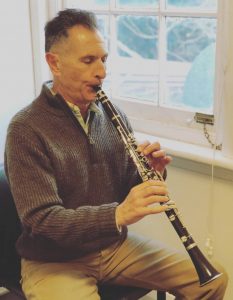 It's never too late to start learning a musical instrument and where better to learn that at our music school in the Eastern Suburbs.
Private lessons can be delivered at our studio in Rose Bay or in the comfort of your own home.
We have teachers who are able to teach adult students, regardless of their age, the following:
Piano
Guitar
Bass Guitar
Violin, Cello & Viola
Clarinet
Flute
Saxophone
Trumpet
Voice
Pricing varies for adult students as they are not bound by the school term like younger students are. Adult lessons are sold in blocks of 5 or 10. Blocks of 10 start at $440 and blocks of 5 start at $247.50, for 30 minute lessons.
We offer an intro lesson for new students to ensure they are happy with their instrument of choice and teacher before purchasing a block of lessons.
Want to get started? Give us a call to arrange your intro lesson!
Vocals & Vino
Our adults only vocal group, join us to sign some of the classics while sipping on a glass of wine. Singing and wine… what could be better?