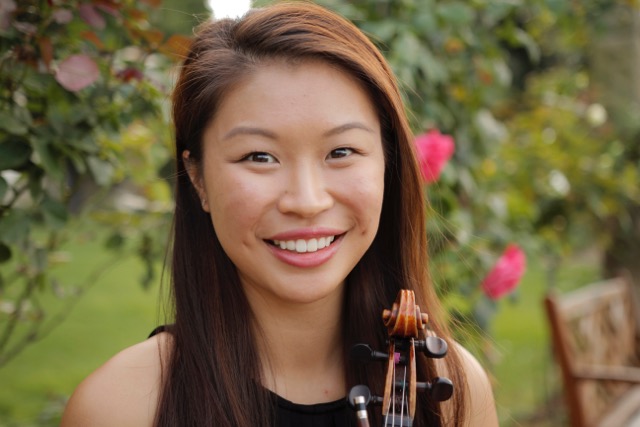 Maxine Poon is currently in her 3rd year of studying her Bachelor of Music (Performance) at the Sydney Conservatorium of Music under the tutelage of Goetz Richter. She began learning the violin at the age of 4, soon followed after with the piano at age of 5.
Maxine has been involved with numerous orchestras, as associate concertmaster of Northern Sydney Youth Symphony and as 1st violinist of Northern Sydney Youth Orchestra, Sydney Youth Orchestra, and Musician Project Orchestra. Before entering the Sydney Conservatorium, she was actively involved in leading Pymble Ladies' College symphony orchestra, chamber string orchestra and string quartet.
In her time at Pymble she has performed as a soloist with Australian Brandenburg Orchestra Artistic Director, Paul Dyer, as well as being awarded the James Kelso Honour Prize which allowed her to attend the 2013 Gondwana National Composing School under the direction of Stephen Leek. She was also nominated for HSC Encore in 2013. Maxine thoroughly enjoys playing chamber music and has been apart of numerous string quartets under the directions of leading musicians such as Umberto Clerici, Janet Davies, Julian Smiles and Ole Bohn.
In 2015, Maxine played in master classes with members of the Goldner Quartet and Eggner Trio. Some of her favourite musical experiences have been playing Beethoven's late string quartets, Prokofiev Symphony 5 and Mahler 9. When she is not rehearsing and performing, Maxine enjoys teaching music, as she believes it's important to always share the joy of music with others.
Maxine is available to teach violin & piano.