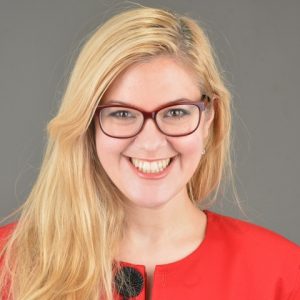 Originally from Vienna in Austria, Katharina is a singing teacher trained in Classical and Contemporary style of Music. She has a masters degree from University of Music in Vienna, Austria. She has over 15 years experience as a singing teacher working with all age groups from children to adults to seniors. She is using techniques which are training the whole body for voice production, loosening and strengthening muscles to balance the support needed.
She is currently pursuing her PhD- interviewing many renowned singing teachers about voice training. She has acquired immense knowledge about various techniques of singing teaching and is using this knowledge in working with her students extensively.
Katharina has a very big voice range, as she is a Soprano in classical voice style and also can sing Alto range. She is able to sing both Classical Operatic and Contemporary Pop/Gospel/Soul/Jazz style and has performed extensively around European countries and also around South America as a vocalalist.
People appreciate the big choice of music styles that Katharina offers in which she can project emotions equally paired with healthy singing technique.
Katharina is available to sing teaching, beginner guitar and beginner piano.