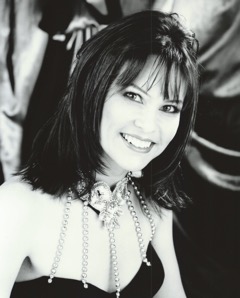 Jenny Hume is an enchanting and gifted piano-vocalist. She has a sweet, expressive voice which enables her to perform a variety of genres from Pop, Rock, R&B to Jazz standards. Her repertoire is expansive and includes songs by Michael Jackson, Carole King, Elton John, Alicia Keys and Billy Joel to name a few. Jenny also loves to perform Aussie rock favourites such as INXS, Cold Chisel and Crowded House.
From when she was very young Jenny has always loved music and began taking piano lessons at the age of five. Growing up in Melbourne her earliest musical influences included Olivia Newton-John (who she idolized as a child), Karen Carpenter and ABBA. During her teens Jenny moved to the Gold Coast to complete high school and it was during that time Jenny began developing her singing abilities.
At the age of 21, Jenny moved to Sydney to pursue music as a career. She played keyboard synthesizer in a local alternative rock band (Korpus Kristi) with some friends in her early twenties. Jenny worked full time for both Sony Music and then Universal Music. Whilst employed at the record companies, Jenny continued developing her piano and singing style with private lessons as well as undertaking short courses at the Sydney Conservatorium of Music. Jenny further honed her piano and singing skills with tuition and mentoring from Lisa Schouw (singer of ARIA nominated band Girl Overboard) and Angie Dean (Pianist/Vocalist/Teacher and regular performer at 5 Star Hotels in Sydney). This led to Jenny's first demo CD – a piano & vocal recording of seven cover songs in 2001 at Billy Field's iconic Paradise Studios in Woolloomooloo (which has sadly since been pulled down and replaced by apartments).
In 2014, Jenny decided to focus her career on performing music. The following year she completed an Advanced Diploma of Music (Performance) at Sydney TAFE majoring in piano and studying singing as her second instrument. There she gained experience playing to live audiences, recorded some more demo songs and performed gigs (both solo and with various ensembles) on campus, at the Foundry616 Jazz Club in Ultimo and at the Vanguard in Newtown. Jenny has been a regular patron at the Menzies Hotel Piano Bar at Wynyard where she is often seen playing whenever Kylie Stephens (resident performer and blind audition TV contestant on "The Voice 2014") opens the microphone to guests.
Jenny has performed at various open mic events around Sydney including the Harlequin (Pyrmont), Kelly's On King (Newtown), Ruby L'Otel (Rozelle) and Bally Hotel (Balgownie). She has also performed at Pittwater RSL piano bar on several occasions and 84 Union St (Pyrmont).
Jenny's life-long passion for music shows in her dedication. In her own words: "I believe that sharing my musical talent by performing and teaching is a real gift and is my artistic contribution to the community."