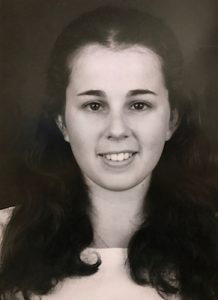 Isabelle is a highly dedicated and passionate vocalist and pianist.
She is currently studying a Bachelor of Music at UNSW to become a qualified music teacher in private studio teaching as well as in a school environment. Since she was a little girl, Isabelle has always been passionate about music and always enjoyed singing and playing a musical instrument.
Isabelle officially started learning the piano at the age of 11 at the end of her primary school years at Reddam House. Whilst continuing piano, and moving to Kambala for high school, she pursued lessons in singing. She is highly trained in the classical form of piano and singing, completing her 8th Grade AMEB certificate for piano and pursuing performance in singing for the HSC, with repertoire from 8th Grade and AMUS level singing. She completed 3 units of high-level Music 2 in year 12, and chose singing performance as her extension major, having to sing 4 solo pieces and one ensemble piece of a very high standard.
She was very interested in the classroom Music subject at school, learning skills in music short-answer and essay writing, composition, sight-singing and performance, achieving great results. Due to her past experience, she is able to provide great knowledge to students in HSC Masterclasses, Musicianship lessons, AMEB Exams, Vocal Groups and Private lessons in Singing and Piano. Isabelle has been deeply involved in choirs, such as, Sydney Children's Choir, Chamber Choir, UNSW Collegium Choir, small ensembles, madrigal groups and solo items. She had large performances on the Opera House Stage, Angel Place, State Theatre, and UNSW Concert Hall as well as small soirée's and events within the university.
Isabelle is quite experienced in her vocal technique and piano skills, which is shown in her versatility to be able to teach a variety of genres and styles such as Classical, Jazz, Pop, R&B, etc. Isabelle loves teaching music as it is her goal to pass on her skills and educate students on being the best possible musicians.