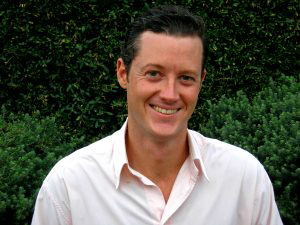 Heinz is our resident accompanist, he accompanies for all of our exams as well as concerts, workshops and rehearses all of our HSC students.
In 1998 Heinz acquired a repetiteur/conductor position at the State Theatre of Mecklenburg, Germany, where he directed several musicals and The Barber of Seville. In Berlin, Heinz directed new productions for the Neukoellneroper; these productions comprise Shakespeare's Midsummer Night's Dream, Wild's The Young Prince and Le Vin Herbe, by the Swiss modernist, Martin. These productions were widely reviewed in the German press, as was his arrangement of Kurt Weill's One Touch of Venus which premiered with Germany's favourite pop star, Marianne Rosenberg. He also conducted an A Grade performance of Joseph and the Technicolour Dreamcoat in Essen.
In 2005 and 2006, upon returning to Australia, Heinz presented Sid the Serpent and Hansel and Gretel for OzOpera in NSW and Cinderella and The Sound Garden in 2009 and 2010. Heinz has also produced, written and performed in two cabaret performances at the Seymour centre: Kathleen Ferrier: A Time of Kings and Queens, and Noel and Cole: Lives in Exile. In addition to his duties as Musical Director for Pacific Opera in 2007, Heinz produced his musical The Curious Pain of Louis XIV at the Seymour Downstairs. He wrote the book, lyrics and music for this piece. In 2009 he was commissioned to write a children's musical Wombat's Wild Weekend which toured in pre-schools throughout Sydney. In 2010 he produced 40 In Song, a retrospective of his best 18 songs. He has written incidental music for many productions including Hell Hath No Fury, Suddenly Someday, The Crucible, Mrs Petrov's Shoe, Burnt By The Sun, and The Farnsworth Invention.
More recently, Heinz has toured with Jessica O'Donoghue to the Ballarat Cabaret Fesitval and has written classical songs featuring the poetry of Henry Lawson which have been published by Wirripang, the home of Australia's classical composers. He has also accompanied Opera Australia principal artists Amelia Ferrugia and Taryn Fiebig in rectial. Last, Heinz received a NIDA development opportunity for his lastest musical, The Fat and the Fit, which was presented at the Basement.